Speed
Mic uses a patented magnetic induction technology to achieve heating and forced airflow for cooling. This means faster heating and cooling times. Back that up with a robust optical system that reads all four channels simultaneously and running multichannel assays has never been quicker.
Very fast cycling times with 35 cycles possible in less than 25 minutes*
Instruments are available with either 2 (Green/Yellow) or 4 channels (Green/Yellow/Orange/Red)
Separate high intensity LED excitation source for each channel (uniform excitation output) and a separate emission filter and detector for each channel
*Assays designed toward cDNA targets with short amplicon sizes and using fast cycling compatible polymerases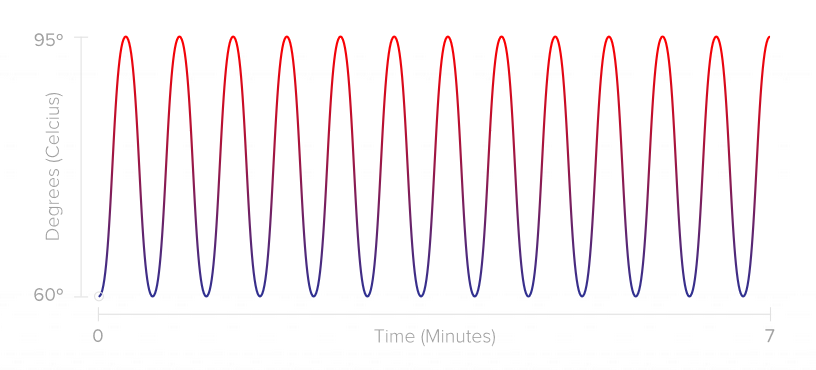 Accuracy
Mic's spinning aluminium rotor gives unsurpassed temperature uniformity during dynamic and static operations. All other block-based cyclers only promise static uniformity, which could lead to inaccurate data, as samples aren't heated and cooled equally. You might think this level of accuracy requires constant calibration, but Mic's good to go right out of the box. You don't need to calibrate – ever.
Excellent reproducibility between samples and repeatability between runs and instruments ensures the highest level of quantification precision; allowing for the detection of two-fold differences in gene expression levels.
Fixed optical path with no moving parts means no optical alignment or calibration and no need for a ROX reference dye.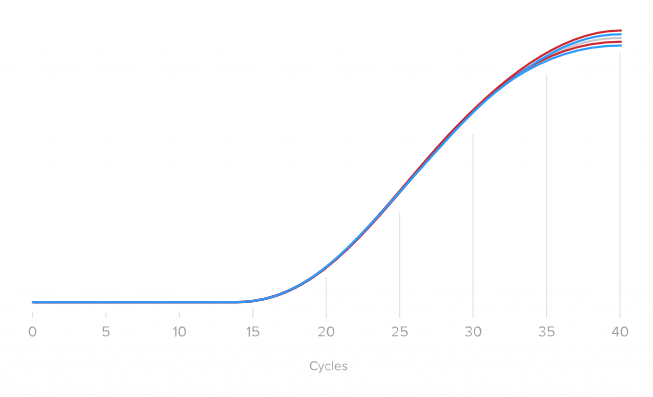 Temperature accuracy : ±0.25ºC, well-to-well temperature uniformity : ±0.05ºC, superior equilibration time uniformity (zero seconds for all wells to reach the same temperatur
e)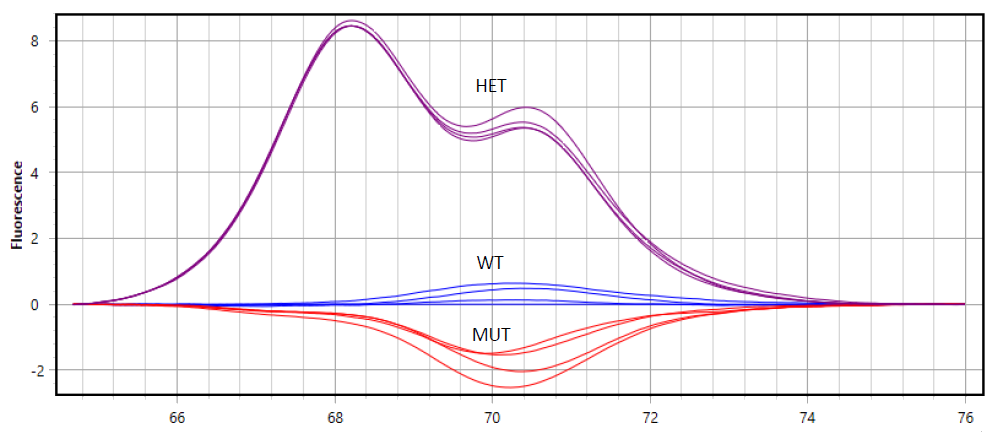 Class IV SNP (A to T), temperature difference between alleles : <0.1°C

Size
Mic takes up less space on the bench than your lab book. And weighing in at just 2 kg, this is the most portable qPCR cycler on the market. Even four Mic's stacked together take up less bench space than your current cycler.
The magnetic induction technology allows for a small instrument footprint to be achieved, by way of its elegant simplicity.
The tube format uses 0.1 ml strips of four tubes and matching caps, supporting volumes of 10 to 25 µl. A tab on tube 1 ensures correct orientation of tubes into the instrument.
High speed centrifugation ensures samples spin down at the start of a run, and during a run will remove bubbles and prevent condensation, eliminating the need for bulky heated lids and external centrifuges.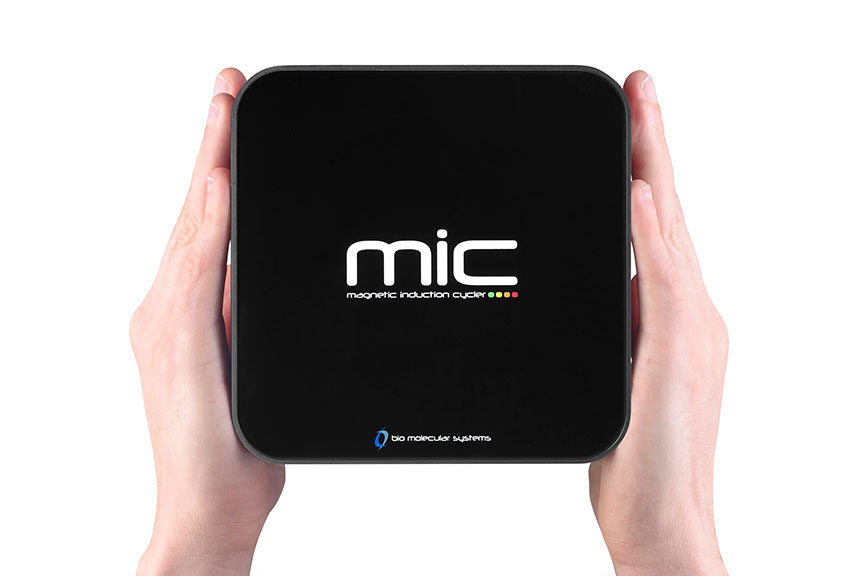 Connectivity
Multiple Mics can be operated from one workstation so 48 becomes 96, and 96 becomes 192. Bluetooth technology means fewer cables too.
Instruments can communicate via Bluetooth or USB cable. As many as ten instruments can be run from the one PC allowing for up to 480 samples to be run simultaneously.
Individual runs can be collated into a project and analysed together.
Installation is plug-and-play.