MagPurix EVO CE IVD Extraction System
The new MagPurix EVO is a new fully-automated CE IVD clinical sample preparation system for fast, high-purity and high-yield SARS-CoV-2 nucleic acids purification from swab samples. Inheriting all benefits from the MagPurix family, the features include a compact, user friendly and intuitive interface, pre-loaded protocols with free upgrades and a full kits and samples traceability system with end-run complete report in compliance with 21 CFR part 11 regulation.
The MagPurix EVO System empowers scientists and laboratories to achieve meaningful results with confidence and simplified sample preparation to minimize hands-on time, handling error and purification variability.

Myra Liquid Handling System
So effortless you won't even notice it. Once the samples have been purified on the MagPurix EVO, a perfectly seamless workflow between the Myra liquid handling system and the Mic cycler. Run Myra and Mic instruments from the same one user interface. No exporting or importing of sample names required. Just setup, run, and analyse all in one location. Simplified solutions for standard laboratory processes such as Real-Time PCR, all available at the click of a button. Setup experiments for multiple Mic cyclers using one Myra liquid handling system and analyse together in one file using the Project software feature. Calibrate Myra at the click of a button. No more sticking your head under the hood and eye balling the positions. Myra does it all for you.

Mic Real-Time PCR System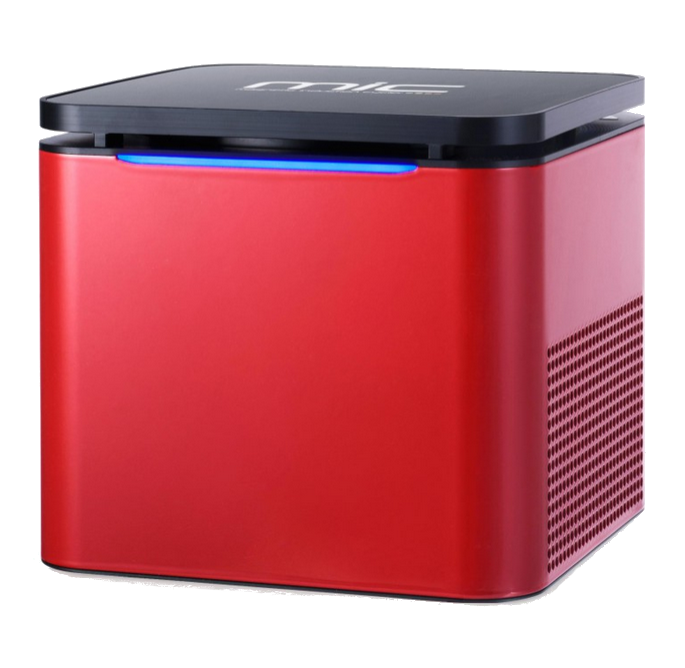 Mic uses a patented magnetic induction technology to achieve heating and forced airflow for cooling. This means faster heating and cooling times. Back that up with a robust optical system that reads all four channels simultaneously and running multichannel assays has never been quicker.
Mic's spinning aluminium rotor gives unsurpassed temperature uniformity during dynamic and static operations. All other block-based cyclers only promise static uniformity, which could lead to inaccurate data, as samples aren't heated and cooled equally. You might think this level of accuracy requires constant calibration, but Mic's good to go right out of the box. You don't need to calibrate – ever.

Mikrogen SARS-CoV-2 and Flu/SARS-CoV-2 Real-Time PCR Kits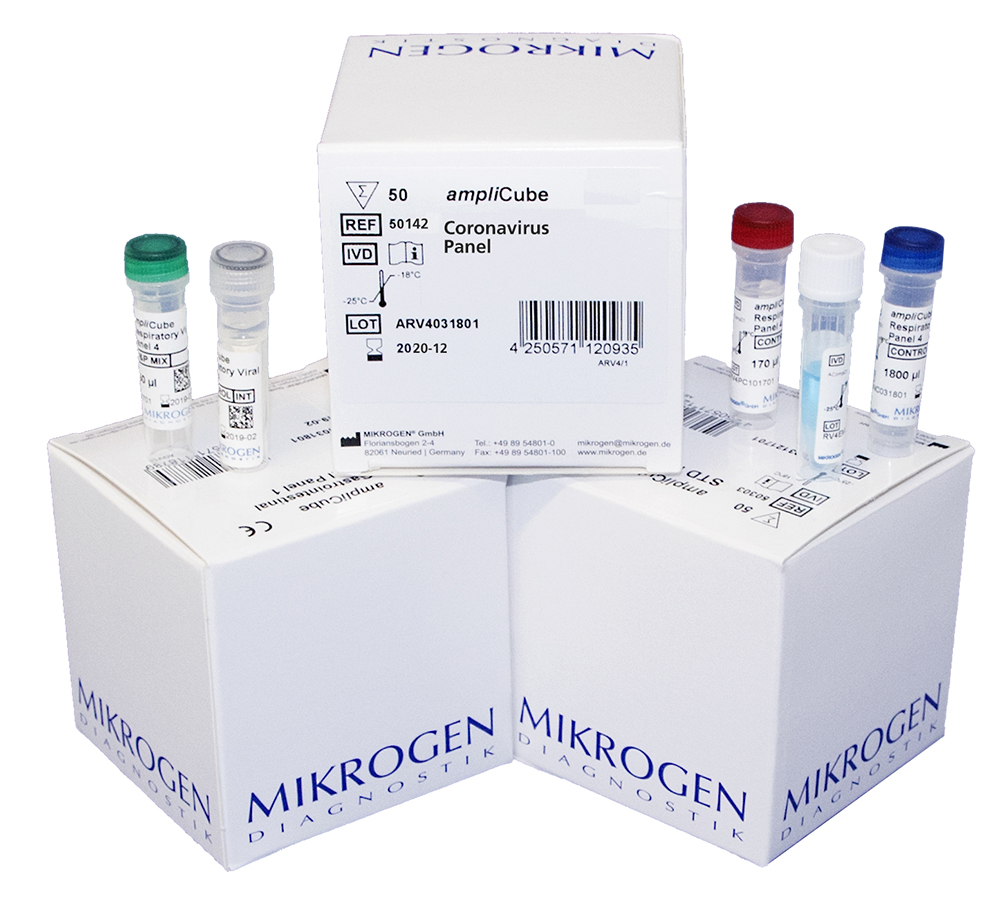 Mikrogen ampliCube Coronavirus and flu assays will leave you optimally prepared to handle all issues :
Safe and quick: screening and confirmatory assay of SARS-CoV-2 in one single approach
Screening: highly sensitive detection of RNA of SARS Coronaviruses and SARS-CoV-2
Confirmation: specific detection of RNA of SARS-CoV-2
Flu/SARS-CoV-2 kit additionnally detecting Flu A and Flu B
Ideal assay for your reliable SARS-CoV-2 and Flu PCR diagnostics