Company

Labgene Scientific SA is commercializing advanced high-quality products, reagents and consumables for molecular biology laboratories, facilities and platforms for 30 years. We provide integrated solutions for the life science research, diagnostic laboratories, public hospitals, forensics, government laboratories and industry. Our mission is to provide exciting new solutions that reduce laboratory time, labor and operating costs.
We are also moving as much as possible towards more sustainable operation. In addition to simple and efficient rules that our company has already adopted for several years, like recovering ice pack shipments, using recyclable packaging (boxes, cellophane, adhesives), offering a wide range of second-hand instruments, waste reduction and low resource consumption, from now one can also easily identifiy instruments, reagents and consumables marked with this symbol while browsing our website: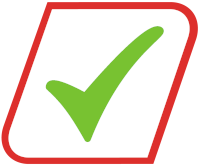 This label identifies several environmentally friendly products that meet some of the following criteria in order to minimize the carbon impact :
Made in EU
Robust device with long term service and easy maintenance
Consolidated supply shipments
Quickly deliverable
Additional 1 year warranty extension for electrical equipment (total 3 years)
We wish you a pleasant visit on our website on which you will discover innovative and reliable answers for your daily work.
Here is how to find us: