Compact fluorescent and chemi western blot imaging system
Need to quantify multiple different fluorescent proteins on one blot and capture images of chemi blots, but your lab is limited on space? Then the G:BOX mini is just the compact imaging powerhouse you've been looking for. With stain-free, RGB and IR excitation options for Alexa Fluor® 488, 546, 647 and IR dyes, you're just a click away from brilliant multiplex images from one single Western.
Using the G:BOX mini you'll also get perfectly exposed images of your chemi labelled proteins without the bother of film. Simply place your blot in the darkroom, click on GeneSys capture software and your imager will do the rest with no fuss and no messy chemicals.
G:BOX mini is a compact, multi-application imaging system combining a unique motor driven stage and cooled high resolution 6 or 9 megapixel camera enabling you to generate accurate optical images, not just digitally enhanced ones. With a G:BOX mini you'll see separate close chemi and fluorescent bands or spots even on complex gels and know they're really part of your data.
HI-LED lighting options cover the full spectrum of high intensity blue, green, red and infra-red resulting in faster exposure times and publication quality images.
The system is controlled by GeneSys application driven image capture software and comes complete with unlimited copies of GeneTools analysis software.

Advantages
Small footprint. Leaves plenty of room on any lab bench
RGB and IR HI-LED lighting options
Fast quantification of multiple fluorescent proteins without stripping and re-probing
Stain-free imaging capability
Capture images of TGX Stain-Free™ FastCast™ acrylamide gels and many more
High quantum efficiency (QE) camera
Detect picogram or femtogram amounts
Luxury lens (F/0.95 motor driven) with data feedback
Captures the highest quality images
Automatic motor driven stage with automated focus
For real, optical images
White, UV and blue lighting options
Image all gels and blot types on one system
Cleverly designed screen mount option
Easily and securely attach a monitor
GeneSys
Syngene's revolutionary GeneSys image acquisition software has been developed for use With G:BOX, G:BOX mini, GeneGnome and lnGenius3 systems. GeneSys ensures scientists can quickly capture excellent images of even complex multiplex gels.
The latest version of GeneSys has lots of fantastic and exciting new features. These include:
Two new Chemi capture features (Auto Chemi Rapid and Signal Accumulation Calculator (SAC))
The ability to capture colour markers and overlay with a chemi image
Batch saving of images
"Save as" replaces 'Export for publication'
Enhanced image is a new feature in the edit screen and the number of steps for automatic capture have been reduced to ensure a quicker route to a Live image.
GeneSys software also includes QuickQuant, a feature for rapid band quantification analysis on blots or gels. For use in Syngene's G:BOX, G:BOX mini and GeneGnome systems, QuickQuant is ideal for scientists who need to perform rapid band quantifcation while they are using their imager. It makes it easy to analyse protein or DNA down to nanogram levels as soon as they have captured their gel or Western blot images.
GeneSys image capture software is suitable for a CFR21 Part 11 compliant environment.

GeneTools
GeneTools analysis software is intuitive, easy to navigate and includes comprehensive tools to provide a full range of analysis capabilities for many different applications:
chemiluminescence
chemifluorescence
fluorescence
colorimetric imaging
colony counting
GeneTools is supplied with every Syngene system and comes with free upgrades for life. Unlimited copies offered with all G:BOX and GeneGnome systems.
GeneTools software supports 21 CFR Part 11 compliance.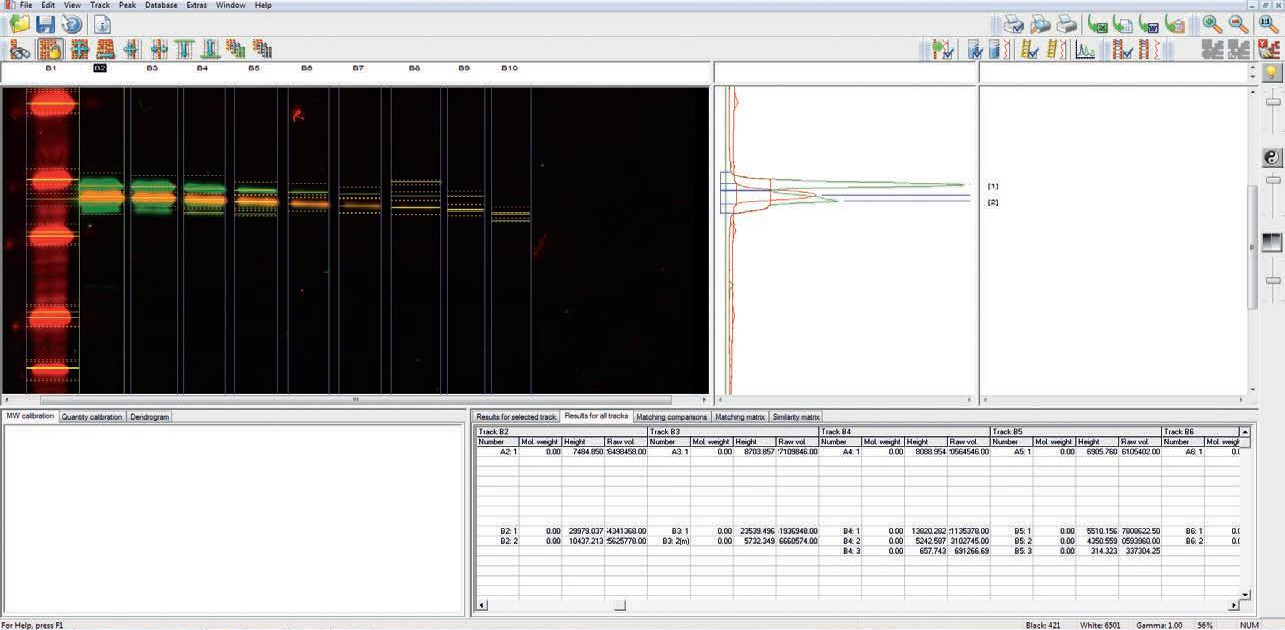 Accessories
Transilluminators:
Syngene Slimline transilluminators are available in voltages for 230V/50 Hz and 230V/60 Hz (-E60). Available wavelengths are short wave (254 nm, 2020S), medium wave (302 nm, 2020M) and long wave (365 nm, 2020L).

Blue light converter screens:
This comes in size 21 x 26 cm and is used to change harmful UV into blue light. It is made of scratch resistant plastic and is easy to retrofit onto a UV transilluminator.

Visible light converter screens: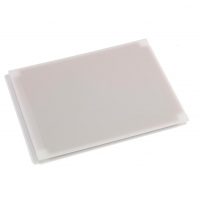 This come in size 23.5 cm x 30 cm and is used to change UV light into visible light, ideal for imaging Coomassie Blue and Silver Stained gels.

Filters:

The filter wheel takes the 72 mm range of filters.

HI-LEDs:

The option to add a full spectrum of high intensity blue, green, red and infra-red HI-LEDs that are up to 200 times brighter than standard LEDs, offering faster exposure times and cost-effective imaging for a wide range of fluorescence gel and blot applications.The excitation ranges of the HI-LEDs (+/-10 nm) :
- Blue – Peak 470 nm
- Green – Peak 525 nm
- Red – Peak 623 nm
- IR – Peak 740 nm

Printer:

Any printer with appropriate Windows drivers can be attached to the G:BOX Chemi. We recommend an A6 thermal printer such as Sony or Mitsubishi. These USB printers will "plug and play" with the G:BOX Chemi and require minimal set up. They will print hard copies of images in under 5 seconds on long life glossy thermal paper to give photographic quality images.
Thermal paper:

Available as Matt or Glossy.
UV tubes: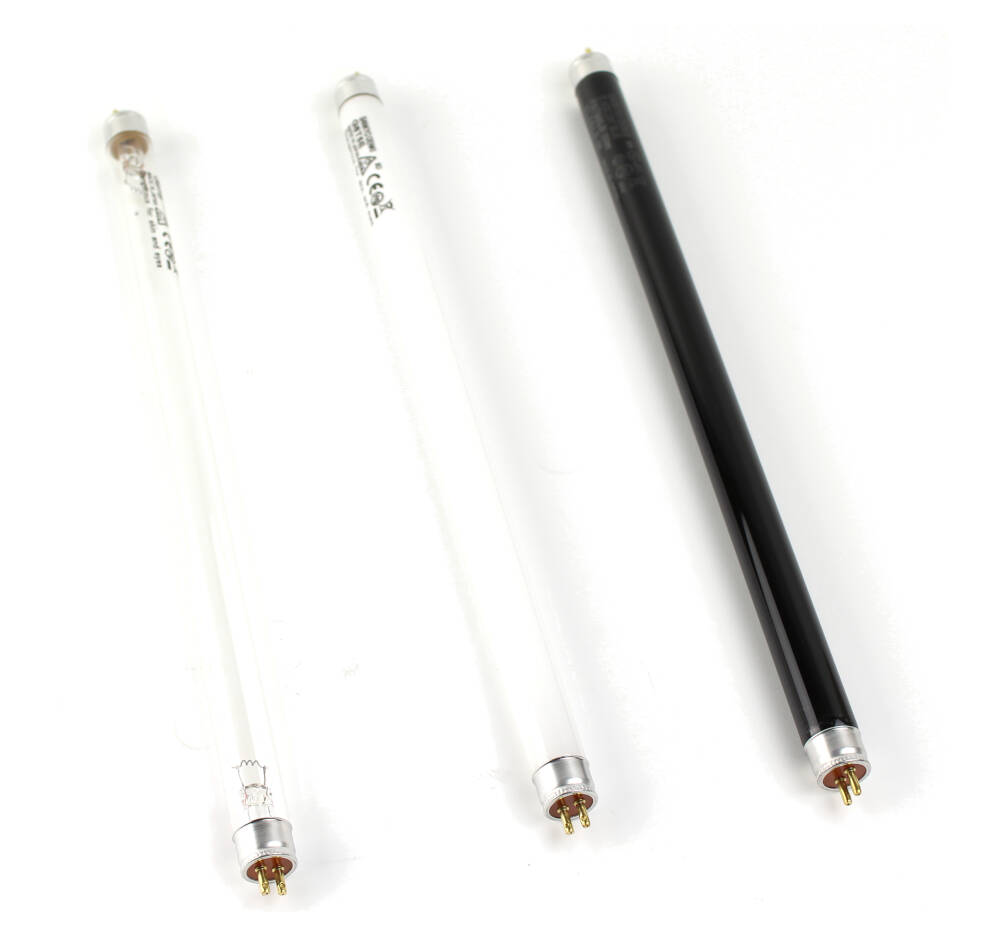 Short wave 8W, 254 nm, Medium wave 8W, 302 nm, Long wave 8W 365 nm available.